Salvatore M. Amato
Wildlife Law and Enforcement Expert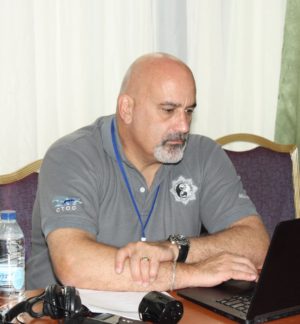 Salvatore Amato is a recognized expert with 30 years in the field of wildlife law enforcement, including more than a decade as a senior manager with the US Fish and Wildlife Service. Mr. Amato served as Head of the Service's Intelligence Unit as well as managed the Service's Northeast region which included oversight of the import/export operations and implementation of CITES at the Port of New York. More recently, Mr. Amato served as a Law Enforcement Specialist and Objective Lead with USAID Wildlife Asia, a project that targets illegal wildlife trafficking in Thailand, Cambodia, Laos, Vietnam, and China.
A recognized expert in combating wildlife exploitation and trafficking, Mr. Amato served as a senior advisor to the INTERPOL Environmental Security Program and INTERPOL liaison to the International Consortium on Combating Wildlife Crime (ICCWC). Mr. Amato is familiar with and has experience with implementation of the ICCWC Wildlife and Forest Crime Analytical Toolkit and was an independent expert invited to contribute to the development of the ICCWC Indicator Framework.
As an independent consultant Mr. Amato has provided technical assistance and input to IGO's including INTERPOL, UNODC and UNDP, and NGO's including WWF, TRAFFIC, WCS and the WJC among others. Most recently, Mr. Amato has provided technical assistance to GEF-funded projects on Biodiversity and Combating Wildlife Crime for both the UNDP and World Bank in the Republic of the Congo, and for USAID projects in the Democratic Republic of the Congo (CARPE) and Madagascar (TNRC), Cambodia, and South Africa.